Summer Newsletter
Welcome to the Swedenborg Society's Summer E-Newsletter. Read on to discover our latest news, upcoming events and publications.

These include a feature on the Society's new President, Anders Hallengren; a preview of Memoirs of Swedenborg, a new Swedenborg Society publication; an article on the poet Elizabeth Barrett Browning; an opportunity to follow in Swedenborg's footsteps on the 1711 London Walk; and a short review of the Romantics exhibition at Tate Britain.
News since May
On Friday 13th of May we enjoyed an unusual, and perhaps undefinable evening in Swedenborg House; a large audience wandered the building, bearing witness to both 'roaming' and installed performances by the Parlour Collective. Meanwhile, in the more mundane light of day, James Wilson and our new Assistant Librarian Alex Murray, have been busy sorting through the library, as part of an ongoing (and revolutionary!) attempt to create a systematic database for the entire collection, which will soon be available online. They have been unearthing some fascinating documents from the Society's past, which will be detailed in Alex's forthcoming blog (information below). In the publishing office, having sent off the final proofs of Memoirs of Swedenborg to the printers, work has continued on A History of the Swedenborg Society by Richard Lines and Kristin King's Gardens of Heaven and Earth. Both publications are approaching completion and will be launched in the autumn. We have been re-designing the online bookshop, incorporating a 'new releases' section. Our collaborative event with Sternberg Press on 27 June was a roaring success (in our humble opinion). And following last month's announcement, we have already received submissions for the Swedenborg Short Film Festival 2011, which is still open for entries.

New Publication



Memoirs of Robsahm
Fresh from the printers, we are proud to present the latest release from the Swedenborg Society: Memoirs of Robsahm and Other Documents. Robsahm's memoir, originally written in 1782, is an historic work in its own right, providing key source material for all subsequent biographies of Swedenborg. Carl Robsahm, Swedenborg's friend and neighbour, gives a warm, insightful and sometimes surprising account of Swedenborg's life and habits. The reader is invited to visualise Swedenborg at home, dressed in a coat of reindeer skin and making strong black coffee over a fire in his study - the only source of warmth in his small, simple house. Robsahm describes how the philosopher sleeps irregular hours and speaks slowly and carefully, peppering his language to friends with the affable phrases 'well well' and 'good good'. Robsahm also relates the observations of Swedenborg's gardener and his wife, who often overhear their master's conversations with spirits - and sometimes worry that he is ill or even dead, following a prolonged period in bed - only for Swedenborg to emerge, wild-eyed from a visionary state and insist that all is well. This memoir also gives a rare impression of how contemporaries regarded Swedenborg's ideas, as Robsahm asks the reader to approach his subject's writings without prejudice. Perhaps most touching, is an account of Robsahm's final conversation with Swedenborg, which took place shortly before the latter's final trip to London where he would meet his death.

In this new publication, Robsahm's personable memoir is complimented by similarly revealing testimonies, lists of Swedenborg's valuables, descriptions of his garden, memoranda from his notebook and other documents. Anders Hallengren provides a vital introduction to and a revised translation of the text.

RRP £9.95. Available to order now. BUY THIS BOOK.

News
Anders Hallengren: President of the Swedenborg Society

Anders Hallengren was elected as the new President of the Swedenborg Society, at our 201st Annual General Meeting. Anders is a highly respected Swedenborg scholar - and also a poet, a Harvard alumnus and fellow of the Linnaean Society. You may recognise him as the translator of Swedenborg's Dream Diary (Swedenborg Foundation, 2001) and as author of Gallery of Mirrors: Reflection on Swedenborgian Thought (Swedenborg Foundation 1998). More recently he provided the forward, introduction and revised translation for Memoirs of Swedenborg, the latest publication by the Society. We are extremely pleased to present Anders as the new figurehead for the Society. We are also very happy to welcome Margaret Fleming as trustee, an active member of the Society and now the latest addition to the Swedenborg Society Council.

Article
Elizabeth Barrett Browning (1806-1861)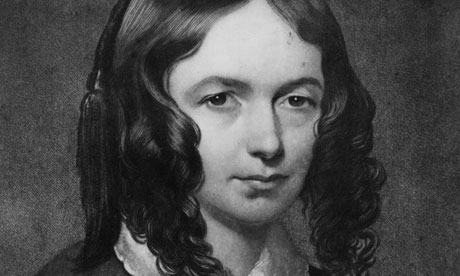 The great British poet Elizabeth Barrett Browning died on 29 June 1861, 150 years ago. Suffering from an unknown illness for most of her life, she was both an invalid and a celebrated author by the time she met and fell in love with Robert Browning. Also a poet, Robert was six year's Elizabeth's younger; their courtship was carried out in secret and expressed in over 100 letters before they married in 1846. Christable LaMotte, the fictional Victorian poet in AS Byatt's wonderful novel, Possession: A Romance, was partly based on Elizabeth Barrett Browning. Like many creative minds in the Victorian period, the Brownings read Swedenborg with interest and his key concepts of correspondences, transcendent love and a divine humanity informed both their poetry. Elizabeth's belief in the transformative power of human love and its spiritual value, has been compared to the mysticism of Danté and the transcendentalism of Emerson; it is also arguably 'Swedenborgian', as witnessed in Barrett Browning's most celebrated of sonnets, beginning 'How do I love thee?', written out below.

How do I love thee? Let me count the ways.
I love thee to the depth and breadth and height
My soul can reach, when feeling out of sight
For the ends of Being and ideal Grace.
I love thee to the level of everyday's
Most quiet need, by sun and candlelight,
I love thee freely, as men strive for Right.
I love thee purely, as they turn from Praise.
I love thee with the passion put to use
In my old griefs, and with my childhood's faith:
I love thee with a love I seemed to lose
With my lost saints, - I love thee with the breath,
Smiles, tears, of all my life! - and if God choose,
I shall but love thee better after death.
Sonnets from a Portugese, XLIII

Robert Browning never re-married after Elizabeth's death, sharing the belief of his deceased wife, that they would be reunited in a spiritual reality. For more on this, we recommend 'Swedenborgian Ideas in the Poetry of Elizabeth Barrett Browning and Robert Browning' by Richard Lines, In Search for the Absolute: Essays on Swedenborg and Literature (Journal of the Swedenborg Society no. 3)

News
Into the Interior: Discovering Swedenborg & Penguin Books USA

We are extremely pleased that we have received interest to sell the paperback rights for Into the Interior: Discovering Swedenborg to Penguin Books USA. Gary Lachman's brilliant introduction to Swedenborg's life and ideas could soon be exposed to a huge audience. We are proud of Gary Lachman's achievement, which may be shared by the Society who commissioned, edited and designed this landmark publication.

Recommended
Romantics at Tate Britain
Tate Britain has recently acquired eight hand-coloured etchings by William Blake. These are now on public display for the first time, as part of a major exhibition of Romantic art. Despite their diminutive size, Blake's works manage to compete with the epic canvases of Turner and Constable, with whom Blake shares this exhibition. Whilst the Romantic landscape painters find sublime poetry in the emotional intensity of nature, Blake's etchings are strikingly figurative, focused on the human form and the complexities of its existence. Each artwork features Blake's handwritten poetry, hinting at the philosophical meaning behind the narrative image. One etching, drawn from The Marriage of Heaven and Hell (a direct response to Swedenborg's text) contains tragic existentialist rhetoric: a bearded man and four robed women, crouched together amid a threatening gloom, represent the five human senses; they are accompanied by Blake's handwritten question, 'Who shall set the prisoners free?', a rejection of the Enlightenment's attempt to enslave human experience to its rule of reason. The emotional intensity of Blake's etchings is astounding; they are also very beautiful. We highly recommend that you visit this exhibition. Admission is free.

Recommended
1711 London Walk

This self-guided walk celebrates the 300th anniversary of Queen Anne's 'Act for Building Fifty New Churches'. The 17 mile route is set out in a limited edition guidebook, which features street names as they were in 1711. Swedenborg first visited London in 1710-11 and his impressions of the city are recorded in letters to his brother-in-law, Benzelius. Thus on this route you can imagine that you are walking in Swedenborg's footsteps! In 1711, Swedenborg was an ambitious young scientist, and thus preoccupied by London's Enlightenment culture; but he also remarked upon the popular religious debates which struck him during his stay:
' Almost the whole city is witnessing the internal dissensions between the Anglican Church and the Presbyterians, who burn with a mutual hatred that is almost deadly. The torch and trumpet of the disturbance is Doctor Sachevervel whose name is heard from every lip, in all quarters, and his book read in every coffee house. '

Henry Sacheverell, an English high church clergyman and Tory politician, argued in incendiary language that the Whig government's toleration of Presbyterians and other non-conformist religions threatened the authority of the established Protestant Church. Sacheverell was convicted in court and his sermons were ceremonially burnt, resulting in a popular backlash - in the form of sectarian violence described by Swedenborg. These religious disputes were made possible by the freedom of the press; they were also the result of intellectual debates, borne from rationalist inquiries of Enlightenment. Indeed, the young Swedenborg's intellectual heroes Isaac Newton and John Lock represented another dissenting religious philosophy, Deism, which was considered similarly subversive by Anglican activists. In 1711, following months of unrest, a new Tory parliament passed the Toleration Act against non-conformists and Queen Anne promised to build 50 new churches for the Anglican community. Only 12 new structures would be completed by 1733, but these would include some of Nicholas Hawksmoore's most outstanding works. St George's Bloomsbury, a stunning baroque design completed in 1730 (and recently restored), is one of these and stands one minute's walk from the Swedenborg Society on Bloomsbury Way.

On his subsequent visits to London, Swedenborg no doubt saw the Queen Ann churches. He may not have agreed with the motivations behind the Toleration and Churches Acts; we know that Swedenborg generally detested religious sectarianism and believed that a church of the mind was of far greater importance than any physical structure. However this walk engages with the vital contexts in which Swedenborg lived and formed his religious ideas; and the theological disputes he witnessed were only made possible by the freedom of the press in England, something which would make the publication of Swedenborg's own theological work possible in later life. On an aesthetic level, he may also have admired the new churches' baroque design: in a letter to Benzelius in October 1710, Swedenborg refers to visiting 'that magnificent temple of St Paul', the great baroque cathedral recently completed by Hawksmoore's mentor Sir Christopher Wren.

Visit the 1711 Walk website here for more information and to order a guide book. For more on Swedenborg's first impressions of London in 1710-11, read his letters to Benzelius in Letters and Memorials 1709-1748 (Swedenborg Scientific Association, 1995). For more information on the history of Dr Sacheverell's challenge to British Dissent visit British History Online here.

News
Alex Murray's Blog

We will soon feature a regular staff blog on the Swedenborg Society website. Alex Murray is the Society's (relatively) new Assistant Librarian. A recent graduate in English Literature & Film Studies from the University of Northumbria, Alex first interned at the Society for three days a week, gaining experience in the library, bookshop and publishing. He is now employed on a part-time basis, in the vital role of creating a systematic database for the library. His first blog from the front line - of the Marchant Room - will be published next week.

Check his blog here. Read more about the library here; read more about internships at the Society here.